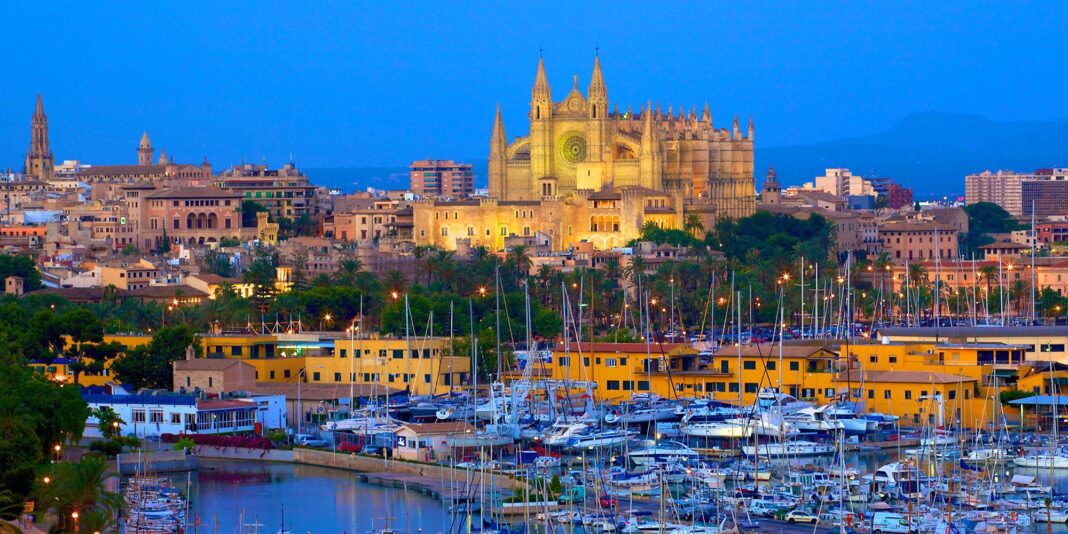 Mallorca is one of my favorite places in the world. It's home to jaw dropping landscapes, crystal clear waters and some of the world's best cliff jumping. When I first started traveling, this is one of the first places I went to. It's a really cheap place to fly to from most European cities. My plane ticket was like $90 round trip to fly out there, so it's super cheap and affordable. I've been back to this island three times and I just want to keep coming back because there's so many beautiful locations you've got to check out.
So for our first location, we're in a head over to the Albert Crux Watchtower. Now this is located on the northern tip of the island. I stumbled upon this place by accident. I was just driving around and I saw this watchtower in the distance. I was like, Shoot, I'm going to find a way to get up there. Anyways, it was built in the 16th century. It was used to warn against pirates that were approaching to come attack the island. I guess. So a pretty crazy history right there. So anyways, to Climb Up the Watchtower, there was like a ladder I just climbed up and then you're going to get inside and then there's like some stairs to get up to the top. And it was when I got on top I was just so freaking stoked because you're going to get a beautiful 360 panoramic view of the whole entire area. I think it's at like 380 meters high.So you're going to get an amazing vantage point.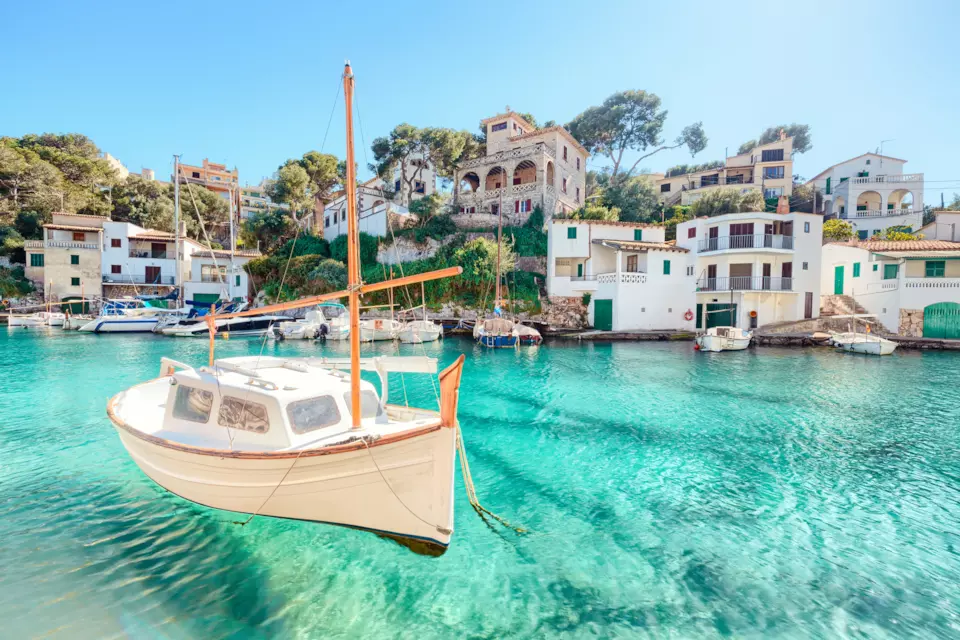 When I was there, the sun was about to set. I got some really cool shots of me just walking around this tower. It was one of my most memorable sunsets I ever had. I just chilling there and just thinking, How in the heck did I end up here? If you are in Mallorca, you've got to check out this watchtower. You're not going to regret it. So for our next location, we're just go down to the nearby Mirador is Colombia. So I was on a cruise ship and we docked in Majorca and I had like just a few hours before I get back on the ship and I saw pictures of this Mirador. So it's like, shoot, like I got to go.
So I decided to get a rental car for only like 3 hours. I drove out there and I got to this lookout. You're going to walk out to this observation deck. It's just right, this massive cliff, and you get a really beautiful view of the surrounding area. I got some really cool shots. There was this bay that just had the most epic lighting ever. If you're on that northern side of the island, you've got to check out the Mirador is Colombia. All right, So after the look out, we're going to go to one of my all time favorite places in the world, Carla marquez. Now, if you love Cliff jumping crystal clear water or you just want to chill on a beach, you've got to go check this place out. Like is the definition of Mediterranean paradise. Like, I couldn't recommend it more. It is like one of my top five favorite locations in this world. I could just spend days here just swimming and cliff jumping. It has it all to get there. You're going to walk down this long dirt road. When I was walking down, I found this little turtle just chilling in the brush. Then you're going to go through this gate and then you'll get down to the beach. Now you're just going to get blown away by how clear this water is.
The combination of white rock, green vegetation and that blue water is just absolutely stunning. When I was there, I did one of my craziest cliff jumps ever off this 60 foot arch. I remember just standing there and just debating if I was just going to jump or if I was going to do Gainer. I end up setting it and doing the gainer, and it was one of my all time favorite travel experiences. I made a lot of friends there. We got like an air mattress and we were just floating around in the ocean on it. Me and my brother, we found these sea caves and you have to like, swim under this rock to get to the other side. So it was a little sketch, but it was just so freaking cool. The water there is just so clear. I mean, it's just such a beautiful place. I really can't recommend it more. If you are Mallorca, you have to go check out Karlov Art, cause you're not going to be disappointed. All right, so after Carla barks, we're going to go over to the nearby Drac Caves. Now, this is one of the few places I haven't gone to, but I like to go when I'm back. So it's located on the east side of the island in the town of Puerto Cristo. Now there are four caves and they're about four kilometers long, and it's about 15 years to enter. So it's pretty cheap. What you're going to do is you're going to go down in this cave and then they have like these little boats and you'll do a little tour. I think it takes about an hour to do. It's home to Lake Martel, which is one of the world's largest underground lake.
So after the cave went head over to the town of Palma de Mallorca. Now when you fly in to Mallorca, this is where you're going to fly into now. It's a really cool town. There's a lot to do there. You got a lot of galleries, a lot of restaurants, really cool nightlife. It's home to the massive Santa maria Cathedral. The construction of the cathedral was started in the 13th century and it has really cool gothic architecture. So I definitely recommend at least exploring the city for a few hours or even a full day. So after Palma de Mallorca, we're in a head over to the famous road to Sark. Laura Now coming from the US, I'm used to wide roads and highways, so this road really scared the crap out of me. I mean, roads in Europe tend to be pretty skinny. The road to south Colombia took it to a whole nother level. It was full of hairpin turns and loops that wind down the mountain. There's this really cool loop that goes underneath the. That I thought was pretty cool.
The mountains there are just spectacular and they descend down to the ocean. I believe a lot of car commercials were filmed there and understand why it is just so beautiful. When I was there, I made a pit stop and I found this really cool lookout. So you get a good vantage point of all the road. When I was driving down it, I was honestly terrified. I mean, I was just sort of afraid I was going to scratch another car or get in a crash. There was a few spots where there was only enough room to have one car like this one spot where there's just like ton on the mountain. Luckily, I made it down to the bottom without crashing and I got to the town of Sakha. Laura Sokolov. It was another place I just stumbled upon by accident.
It's this really scenic bay where the mountains reach the ocean and it's just really beautiful. I walked over to this place called Turin de Paris, and it's this awesome little beach situated between these two cliffs. I obviously had to find a spot to click jump. So I found this little cliff and I jumped into the water and I did some snorkeling in the crystal clear ocean there. One thing that I thought was just really cool was all the sailboats. They were just fiving in the bay. One thing I wish I would have done is I wish I would have stayed there for sunset. I was in such a rush to find another spot for Sunset and I ended up actually missing the sunset. So I hear it has one of the best sunsets on the island there. So definitely go spend the sunset down in SAC Culebra. You won't regret it. All right, So after when I head over to Mirador, is Pontus now as Pontus is the sea arch in the ocean and it's freaking huge. And this is what originally brought me to Mallorca. I remember I saw this video of the Sea Arch and I was living in Switched at the time, so I decided, All right, I'm just going to go buy a plane ticket over Mallorca. It was like 90 bucks. So like, what the heck? I drove to the Sea Arch.
There's a really cool lookout point and you can just walk around the area. I mean, it's just a really beautiful place to check out, and it's just another reason to visit the island of Mallorca. Just such a beautiful place. All right, so that is it for my Mallorca video. I mean, there's just so many beautiful places to explore, so many little colors and bays to just really relax in the ocean water, do some cliff jumping and just enjoy that Mediterranean ocean. I can't recommend my orca enough comfort in the States. There is nowhere like this place. So I mean, it's not too expensive to fly there. So if you are living in Europe or you're doing a vacation in Europe, definitely add Mallorca to your itinerary. You're not going to regret it.