Today we're going to explore what i consider the basics, in terms of outfit, that every single guy should own.
Number one, we have the basic t-shirt, which is as basic as it comes, but as a foundation for so many wonderful, simple outfits.

This is versatile, practical and perfect for those days, when you're dressing a little bit more casually, it can be great to wear on its.
I would recommend starting with white, just because this is the most versatile; again, you can wear this by itself, the pair of dark denim and sneakers, or you can throw on a cool jacket over it and really make the outfit pop, but really, i think white is the best place to start once you have white, you can expand into any other color you'd like. I do recommend sticking to the basics and the neutrals just to start to add that versatility there, but find out what works good on your skin tone, what you feel like looks the best on you and don't be afraid to rock it and i would recommend also wearing these pretty casually untucked.
Look, if you're going for a specific type of look, i've seen a lot of guys using just a white shirt with a nice trouser and some sneakers, and it creates this really cool, old.school type of vibe, which i really like. So again, a basic t-shirt here about as basic as they come, but really is the foundation for so many amazing outfits. Number two, we've got the cuban collar, and this is a summery staple that every guy should have. i'm sure about that. This will be included in my summer essentials list this year because it is that good it can also be worn a bunch of different ways depending on the look that you're going for. You can wear it loosely buttoned with a pair of shorts and sneakers or espadrilles in the summertime and create that really nice summery look, or you can wear it open with a t-shirt underneath, like the basic white t-shirt that i mentioned before and really create a whole new look with wearing the same exact shirt.
So that's another thing i love so much about these is that they're versatile, they can be worn a couple of different ways depending on the look that you're going for and they're a really great staple piece to have, so it features a spread collar for a relaxed, breezy look and can be either plain patterned or sometimes decorated with an intricate overall print. Again, the more neutral and simple you go, the more versatility you're going to get out of it; But if you already have that and you like it, you know what? i want to have a little fun here, i want to add a little flair and pop to my outfit. You can definitely go for those intricate patterns or stripes or something like that; that's just going to
add a layer of oomph to your outfit.
Number three, we've got the Polo Shirt, another classic and i contemplated not including this one just because i did the cuban collar, as they do give off a similar vibe, but i think they're different enough to make sense for you to have both.
So you most certainly don't need both, but i think having both is a really great thing, contrary to popular belief, the Polo Shirt is not just for golfers; these make an amazing outfit as well.

If you wear with a pair of chinos and sneakers or chinos and loafers or dark denim and loafers, you can wear these a bunch of different ways and these are one of those things that can be worn very casually but can also be dressed up on like a smart, casual type of level, i see a lot of people wear these to country clubs and things like that where, you know, maybe there's a dress code or something along.
Those lines a polo is always a safe option. so these give. off a very ivy league and smart, casual look that i adore. and the best thing is, is that these look so great on so many different guys. i really like all of the different textures and fabrics that they're using to make polos these days. there are so many amazing options out there that are a little bit more elevated than a traditional cotton type of polo and by utilizing different fabrics and textures, you can really create an entire new look with a simple classic polo number four, another classic, the oxford button down. you guys know how much i love these and especially when you roll up those sleeves, you truly can't go wrong with an oxford button down this is a staple that every single guy should have again, perfect for those smart, casual days you can wear these to the office, you can wear these on a first date. they are really one of the most versatile things you can have in your closet, i would recommend starting with a white and a light blue, maybe a simple stripe and then after that the choice is yours i really like pastels on a lot of guys if you have a skin tone that would go well with that again with the colors, find what works for you. find a color palette that you feel like suits you best and run with it.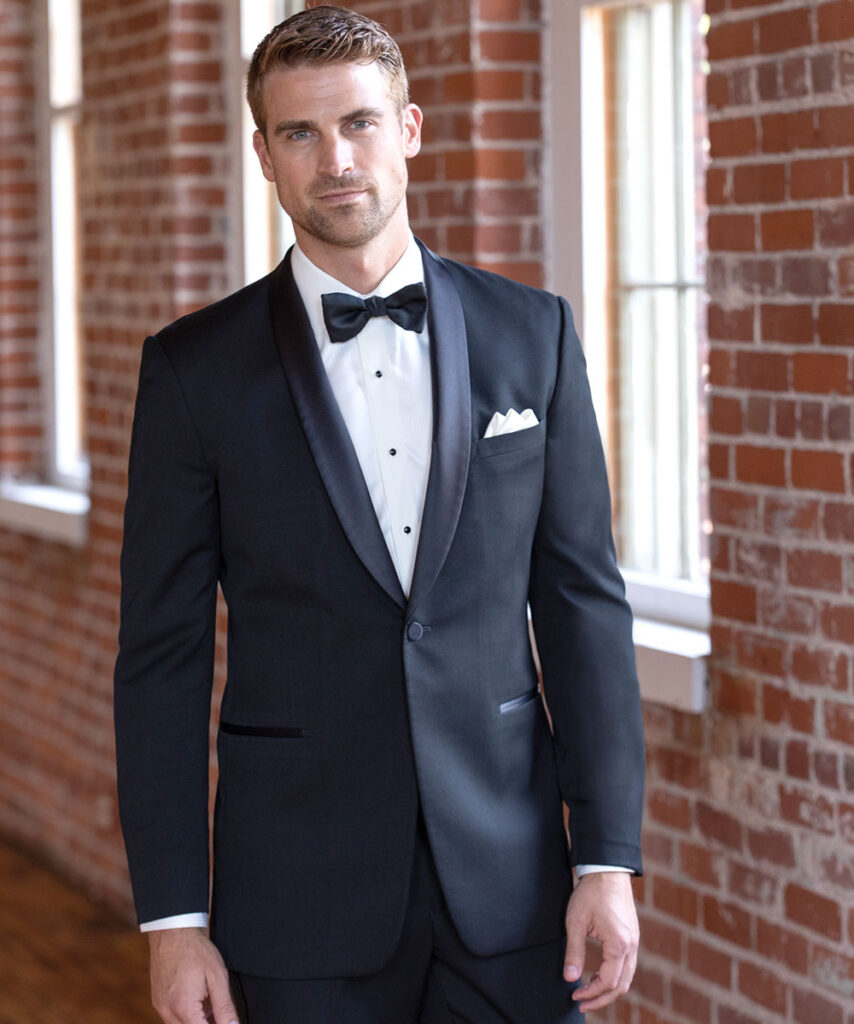 Number five, we've got the dress shirt, which a lot of people don't know the difference between an oxford button down and then a dress shirt and oxford button down is going to have the little buttons on the collar and be more of a casual fabric so a dress shirt, on the other hand, is going to be for those situations where you find yourself having to throw on a suit or dress up a little bit a dress shirt is more elevated, informal than an oxford button down these are crisp, clean and perfect for formal situations if you're a guy who goes to the office or has to wear a suit, these are going to be part of your uniform and i'm sure that you already have this in your wardrobe but if you're a guy out there who's thinking, you know what, i don't have a single dress shirt that fits me right, make sure you have one on hand just for those situations where you find yourself needing one you don't have to go out and buy one last minute every guy should have a dress shirt no matter who you are, you never know what kind of fancy situation is. going to be thrown your way.
So, being ahead of time is definitely worth it colour wise, i would recommend the same thing here that i recommended for the oxford button down white and light blue and maybe a simple stripe is going to give you the most versatility, especially if you're a guy who doesn't find yourself wearing these all the. time. there's really. no need to go all out and buy every single. color or get a crazy one off color. that's not going to look good with most of the stuff in your wardrobe. so stick to the basics. basics make the best outfits keep in mind here, that black tie typically requires a specific type of dress shirt. so having one in your closet is a good idea, too. this is going to be different than your regular dress shirt that i'm mentioning here. i do think it's a little bit more one off to need a tuxedo type of dress shirt. but if you're getting married something like that, you're going to a. black tie event. you might need to have both. so just something to consider number six, we've got the fresh flannel and we love a flannel over on this channel, especially where i live since it's cold about six months. of the year. but even if you live somewhere different, that might be a little bit warmer. lucky you. these are so nice to have in your fall and winter rotation and can even be worn as a nice layering piece around the springtime. there are a lot more neutral and subdued options out there that are going to give you a lot more versatility and look great on days besides, when you're posing for a christmas card or going. to cut down a christmas tree, a solid flannel is a really great option i've seen so many of these online that i. adore, and i think these often look a lot better than a plaid or some checker with crazy colors and again with the flannel. you can wear these on their own buttoned up or you can wear these as a layering piece with that basic white t-shirt underneath and last time i list number seven, we have. the versatile over shirt. so these are amazing for so many different reasons, and they're one of my all time favorite layering pieces. so how you style this will largely depend on the season. that you're in and the weather of where you live. but the fact that there's so much versatility here is why it's one of my favorites so in the summer, this is great for throwing on maybe as a light jacket during the evenings. if it's. a little bit cooler outside, or you can just wear this open with a white t-shirt underneath the versatility is endless here, but it's a layering hero that all of you need. all right, guys, it is all i have for you today. Thanks for reading!